California Wine Country with Steve Jaxon & Dan Berger is a live, weekly radio show and podcast all about the business, science and pleasure of wine.
Our motto is, "We taste, we laugh, we learn."
Our guests are the most interesting and influential winemakers in the business, who bring in their favorite wines for tasting. There are always interesting stories about each wine and each guest and the show has a relaxed, down-to-earth atmosphere.
Whether he is interviewing an old friend or a new acquaintance, Steve Jaxon always makes his guests feel at ease and reveal the essential parts of their work and their success.
Co-host Dan Berger is one of the most qualified and well-known wine experts in the world. He has an encyclopedic knowledge of wine. He has published four books, a subscription newsletter and hundreds of newspaper articles about wine and he is one of the most in-demand wine judges around.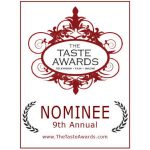 California Wine Country is produced in Santa Rosa, California, in the heart of Sonoma County wine country.  Our location gives us access to guests from the numerous nearby wineries. Dan Berger also brings knowledge of new American producing regions, such as Virginia and upstate New York as well as other wine producing countries such as Italy, France, Germany, Australia, New Zealand, Chile and Argentina.
The show has won twice at the Taste Awards, the first time for Best Critic and Review series (2015) and the second time for Best City or Regional Program (2017). California Wine Country was also nominated in three categories in the 9th annual Taste Awards, for Best Single Topic Show, Best Podcast and Best Radio Program.
A Note about the Wildfires of October, 2017:

As everyone knows, last October, Sonoma and Napa counties suffered some of the most destructive wildfires ever seen in California.

Please consider making a donation to the Red Cross, which has given tremendous assistance to us here. You may go to the Red Cross website, www.redcross.org and click "Donate" or follow this link to the Red Cross website's secure Donation page. Please also visit this page on the Red Cross website dedicated to our situation and the relief efforts, where you can see pictures of some of their work in our community.