Podcast: Play in new window | Download (Duration: 31:57 — 14.6MB) | Embed
Subscribe: Apple Podcasts | Google Podcasts | Stitcher | RSS | More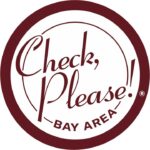 Steve Dveris of The Healdsburg Wine and Food Experience, Domenica Catelli from Catelli's in Geyserville and Leslie Sbrocco, host of Check Please Bay Area on local PBS television, are all in studio today for California Wine Country with Steve Jaxon, Dan Berger and Tom Simoneau. Barry Herbst, the wine buyer at Bottle Barn, is also in.
This is the second annual edition of the Healdsburg Wine and Food Experience, May 18-21, and it is bigger than it was last year. They have 140 wineries that have signed up. The Grand Tasting on Saturday May 20 (from 12-4pm) is the largest one that Steve has seen in thirty years of organizing such festivities. Tom Simoneau says that if you're going to attend only one event of this kind this year, this would be the one.
There will be live music, cocktails, a beer garden and lots of local producers featured. There are several levels of tickets including several a-la-carte events. On Friday after noon at 4pm, there is a craft cocktail event with some famous bartenders. On Saturday there is a concert at Rodney Strong as well.
Dan Berger's Cellar Wine of the Week
Dan Berger has brought a wine from his personal collection, for tasting. This a 2021 Sicilian white wine varietal called Grillo from Tenuta Regaliale. Dan describes it as having a similar structure to Chardonnay but also with the flavor of a Pinot Blanc with kumquat and citrus notes.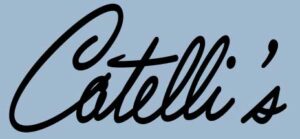 Domenica Catelli represents the third generation operating Catelli's restaurant. Her grandparents started it in 1936. Her father took over in the late 60s then for a while the family was not involved in it, but 13 years ago she and her brother took over. For a while the restaurant was known as The Rex and it's still the "silent name" of the place.
Leslie Sbrocco describes how her career covering food and wine began, when she created Wine Today dot com, through the Press Democrat. From there she started to write books and started doing TV. Check Please Bay Area is now in its 18th season. She also hosts show on national PBS called 100 Days, Drinks, Dishes and Destinations. She will be speaking at the Healdsburg Wine and Food Experience.
Zinfandel and more
On Sunday, Leslie will be hosting the Zinfandel Live Experience with a list of 30 Zinfandel producers. She is also the author of a book about wine for women, her second book is The Simple and Savvy Wine Guide, a Guide to Buying, Pairing and Sharing and a third book is in the works. Leslie will also be pairing music with wine at the Healdsburg Wine and Food Experience.
Steve Dveris mentions that the Healdsburg Wine and Food Experience is the first festival of its kind in Sonoma County that invites wines from all over the world, even Napa Valley!
Leslie Sbrocco has brought two more wines as teasers for her Sunday Zinfandel seminar, each one representing a musical genre. The Rodney Strong 2019 Old Vine Zinfandel has the Zinfandel spice component of raspberry and spices, says Dan Berger. This is her jazzy wine, she associates it with Ella Fitzgerald. The last tasting is the Robert Biale Zinfandel, a 2021 Black Chicken label. Leslie associates it with blues music. Dan Berger suggests two more years in the bottle for this wine.