Podcast: Play in new window | Download (Duration: 32:52 — 30.2MB) | Embed
Subscribe: Apple Podcasts | Google Podcasts | RSS | More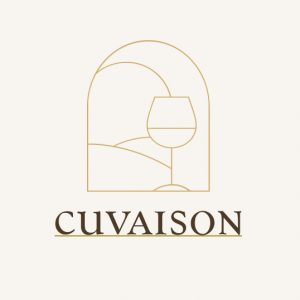 Steve Rogstad, winemaker at Cuvaison Winery, is back on California Wine Country with Steve Jaxon and Dan Berger. Steve Rogstad was last on the show about a year ago. They are open on the patio by reservation only, 10am-5pm daily. They have a large terrace with about 10 tables. They have also started offering curbside pickup and people can take hikes through the vineyard.
Cuvaison is a family owned winery. It was founded in 1969 and the current owner bought it in 1979 and they planted a vineyard in Carneros. They make Chardonnay, Pinot Noir and Sauvignon Blanc but also a little Syrah and Merlot. Their wines are estate grown and bottled. They have different clones of Chardonnay and Pinot Noir, so he can experiment with different approaches. They are tasting a 2018 Estate Chardonnay. It is a blend of the different clones that they grow. John Thatcher, his predecessor at Cuvaison, put their Chardonnay on the map back in the early 80s.
Steve Rogstad got into the wine business by first studying literature and going to France to study. He lived in an apartment above a wine shop and became fascinated with it. After that he decided to study winemaking and came to UC Davis. He needed to take science classes, which he did, and then went to grad school at UC Davis. He has been with Cuvaison since 2002.
Dan Berger remembers when he was with the LA Times, he named John Thatcher his very first winemaker of the year, in the late 80s or early 90s. John had discovered one of the secrets, that the cooling breezes in Carneros would make great wine. John knew back then that the cool climate regions would make great wine and he was right.
Dan Berger notices the fruit component and the subtle oak component to this Chardonnay, although it tastes dry, because Steve Rogstad did a good job of capturing the acidity. According to Dan it needs two more years. Chardonnay shouldn't sit all that long but two years would be good.
The vineyard property in Carneros is very hilly and has different slopes and aspects to plant different clones and varieties on. The lowest area is the coldest, which retains acidity. This year was a cool year too, so it had ideal conditions.
Next they taste a 2019 Sauvignon Blanc. Dan says that Sauvignon Blanc suffered from misunderstanding, people did not give it much thought. Today is different, and these wines demonstrate that. Cool climate SV is rare.  The cooler Carneros temperatures would preserve the acidity and control the sugars. It has no Malolactic fermentation and no oak. Dan says it's like the New Zealand style except theirs is more grassy and this is more citrusy with pink grapefruit and lemon verbena flavors. Dan says it is delicious and without sugar. They only make about 1700 cases of this, so for winemaker Steve Rogstad, it is one pleasurable small project among many.
Dan says that the vineyard is very hilly and you have to be ready for that if you take the walking tour. Dan remembers their Merlot and says their Merlot vineyard is one of the best ones in the world. Dan still has a bottle of the Cuvaison 1994 Merlot which he says is superb. Steve is actually planting some more Merlot next year. The cool climate is actually good for it but it demands a lot of care and attention. They also have some Syrah that John Thatcher thought would be a good blender in cold years, but Steve found that it's so good that they had to bottle it by itself, which they have for the last 16 years.
Dan Berger says that Cuvaison is a project that people should really pay attention to and that if they were better known their prices could be 30% higher.
They have a 2018 Pinot Noir to taste, this one is very young and Dan says it smells like Carneros did 30 years ago. The aromatics are different than Russian River Valley wine. It has a fresh San Marzano tomato smell. It is so young that it doesn't show all its harmony yet. Dan say put it away for a year and it will grow. It is good to drink now, if decanted, or wait a while. There is just a little leafy note that comes from the woody stems that were in contact with the grapes in fermentation. Dan calls it a grace note that adds complexity. Decant it for 2 hours and you will pick up nuances you didn't get a first. Carneros has a nice combination of red fruit and black fruit plus spicyness. This distinguishes it from Russian River and the coast. They are not above the fog line, they are down in the fog.
They taste the 2018 Diablo Syrah, named for the soil in that part of the vineyard. It is clay soil that is devilishly hard to farm with hardly any organic matter. The vines struggle in this environment which helps concentrate the fruit. Syrah is a cold climate variety, says Dan, although it does grow well in some warm regions. But from cool regions, the wines are more nuanced. This has a little black pepper, violets and plums. "There's a lot going on in there," says Steve Jaxon. "This stuff is not for the lightweights in our crowd," replies Dan Berger.