Podcast: Play in new window | Download (Duration: 38:09 — 35.1MB) | Embed
Subscribe: Apple Podcasts | Google Podcasts | Stitcher | RSS | More
Dan Barwick is in with Steve Jaxon and Dan Berger on California Wine Country today. He is the winemaker at Paradise Ridge Winery. They were hit hard by the October 2017 fire but they are open and doing business. They have the perfect locale to do social distance tastings. There is plenty of space there. Steve says they have one of the greatest views in the county from up there.
They start with a Sauvignon Blanc that Dan has brought. Dan started his wine activity at Harrod's in London where he was working in the wine department in the '80s. He had different jobs in the wine business and came to California in 1991 to work at a harvest at Matanzas Creek, to learn winemaking "boots on the ground." He also went to Burgundy, South Africa and Australia. He has taken extension courses from UC Davis and many courses also at Santa Rosa Junior College. He describes Harrod's food halls in Knightsbridge, London, which is an iconic store. It is a great place to visit. It is a huge store maybe six acres on six floors. They have absolutely anything and everything.  He is married to Sonia Byck, of the family that owns the property. They met at Santa Rosa JC. Dan enjoys cooking pizza. He has worked with John Franchetti and they have a pizza oven at the winery.
The Paradise Ridge Sauvignon Blanc is the first wine tasting today. Dan calls it the sorbet of wines. It could pair well with oysters or spicy cuisine. 1998 was Dan's first harvest at Paradise Ridge.
Next is a 2019 Rosé from Syrah and some Grenache. It is made with gentle whole-cluster press. Rosé is popular now, but it wasn't always so. Dan Barwick points out that the fastest growing segments of the American wine market are the sparkling, aromatic and Rosé, all of which are driven by their acidity.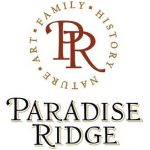 Dan Berger arrives in the studio and tries the Sauvignon Blanc first, "wonderful" he says, with some pink grapefruit flavors, tropical fruit and dried herbs. They put a silk-screened label on a Bordeaux-style bottle. Dan Berger says that Syrah normally gives a bolder aftertaste, but this is more delicate; it's stunning, a combination of the essence of the Syrah with the aromatics coming from the Grenache.
Barry Herbst calls in from Bottle Barn, where they have lots of Paradise Ridge wines. They are very well-stocked and open for pickup and delivery. Visit Bottle Barn dot com for online ordering and tons of information.  There is also a wine glut, so they have specials, like wines that normally sold for $50 a bottle for $17.99. Supply and demand is working in favor of fans of excellent Pinot Noir this year.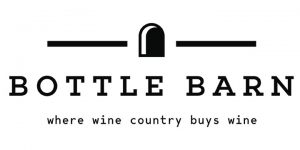 Cool climate Syrah can be excellent, although often it is grown in warmer climates here. Dan Berger also is getting excellent Syrah wines from New Zealand. Dan says that this Syrah is different, it's a Grenache Syrah Mourvedre, a GSM. They are made to have good acidity so that they will go well with food. The acidity comes from picking the grapes before they become too ripe with more sugars. Dan Barwick describes the two kinds of acid in grapes, tartaric acid and malic acid. The dry Rosé gets its acidity from the tartaric, and the malic gives it a "pop" he says. He says the pH is the magic number that will dictate what you can and cannot do.  Knowing the pH of a wine is important, because if it is too high, the wine will not mature the way you want it to.