Podcast: Play in new window | Download (Duration: 27:04 — 12.4MB) | Embed
Subscribe: Apple Podcasts | Google Podcasts | RSS | More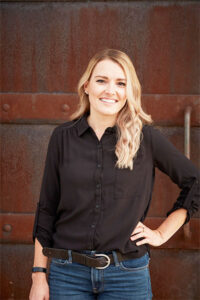 Alicia Sylvester, the winemaker at Banshee Wines, is our guest on California Wine Country with Steve Jaxon, Dan Berger and Harry Duke.
Banshee Wines got started among three friends in a bar. It was, "very whimsically put together." They wanted to make an affordable Pinot Noir of quality from Sonoma County. The name banshee emerged almost accidentally at the last minute. The cockatrice on the bottle is their symbol but they didn't have the name until someone made a well-timed wisecrack about a barking dog. "A banshee is a spirit in Irish folklore known for its shrieking and wailing," quotes Harry Duke from Wikipedia.
The brand was born of those friendships and they wanted their tasting room to resemble their apartment, so it is casual, with a couch. It does not look like a traditional tasting room. The Banshee tasting room is located in Healdsburg. Foley Family Wines purchased Banshee in 2018.
Alicia grew up on a farm and was active in 4H. She took classes in dairy and in wine and she realized that was her future. She studied wine business and did internships in labs. She went to Cal Poly San Luis Obispo while their program was still building up. She even went to Australia, Italy, Denmark, South Africa and Argentina, and back to California. With all of her experience she is now leading the team.
They taste a Sauvignon Blanc, which has a bit of tarragon and lemon flavors. It has some herbal components too. Dan Berger has also brought a cellar wine to taste, a 2011 La Crema Pinot Noir from Monterey County. Banshee also makes a Rosé, which they taste. In the past they have done one from Mendocino but now they are making it in Sonoma from Pinot.