Podcast: Play in new window | Download (Duration: 15:44 — 14.5MB) | Embed
Subscribe: Apple Podcasts | Google Podcasts | RSS | More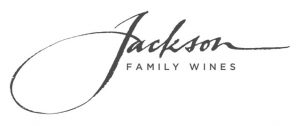 California Wine Country this week welcomes Ben Fine, wine educator and Tracy Shepos Cenami, executive chef from Jackson Family Wines, who are here to tell us about Jackson Family Wines' Your Wine Store.com. (Dan Berger is away this week and Pete Foppiano joins Steve Jaxon in the studio.)
Your Wine Store dot com is Jackson Family Wines' online ordering site, for wine and food. Wines from many of their different wineries are available. They can deliver wine within 24 hours if within 60 miles of their location. For example, if you are looking for Pinot Noir, you can easily find all of their Pinot Noir including some very hard-to-find bottles. There are volume discounts, to make it easy for people to experiment with special wines during Covid-19 confinement.
Tracy tells about the food options, including many locally produced cheeses from well-known artisan producers. Their goal was to make ordering great combinations as easy as possible. For example, you can order a cheese and cold cuts combination with a wine that is perfectly paired with it.
They have also produced a cookbook, The Season Cookbook, a Year of Wine Country Food, Farming, Family and Friends. It is a richly illustrated book packed with great recipes and ideas. For example, there is a recipe for Sorrel Aioli, which they suggest serving with Salmon in the cookbook.
"Spring has sprung for sure in Sonoma County."
Bel Fine tells that his job is to spend time showing people about wines, food and pairings, starting with the vineyard and the garden. He wants people to taste the grapes to understand the wines that they will make. He is posting content online at Your Wine Store.com and at La Crema's Instagram.
Tracy describes how you can make selections by the winery, or by varietal, then there is a tab for "food and farm items." They also produce their own olive oil.