Podcast: Play in new window | Download (Duration: 38:31 — 17.6MB) | Embed
Subscribe: Apple Podcasts | Google Podcasts | RSS | More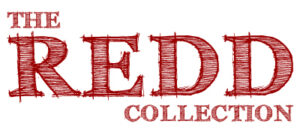 Mike Carpenter, founder of The Redd Collection, is our guest on California Wine Country with Steve Jaxon and Dan Berger.
Before we hear about the Redd Collection, Dan Berger has brought a wine for tasting, but not his usual cellar wine. It is a Donnhoff Riesling from Germany that he purchased recently at Botte Barn. It begins a bit sweet but finished dry. Everyone likes it!.
Mike Carpenter explains that he is a wine retailer and he focusses on old and rare collectable wines, and some occasional discoveries, both domestic and imported. His store began in Los Angeles with ten pallets of wine from one client's personal collection. The name is close to the original collector's name and Mike named it the Redd Collection to keep some trace of its origin. It reminded him of the great single-owner sales at places like Christie's and Sotheby's.
Dan Berger calls it a unique model in the wine business. A lot of people who start drinking common inexpensive wine may become curious about better wine, which is more expensive. It is then useful for a curator to find wines that are exciting and interesting and not necessarily extremely expensive. Today he brought some wines that "drink above their price point" which is like a fighter "punching above his weight."
The first tasting is a 2018 Alma Fria Chardonnay. It is a West Sonoma Coast wine, from the new AVA that has distinct maritime growing conditions. Dan detects a faint tropical fruit aromatic, but what is so fascinating is that the wine shows its tropical and citrus notes over the oak. It's rich but finishes with acidity. In some ways it resembles the Riesling that tasted earlier. It is a blend of some of the finest vineyards in the new West Sonoma Coast AVA.
For comparison, the Sonoma Coast AVA is 500,000 acres. The West Sonoma Coast AVA is 4,700 acres, with only 50 vineyards and 27 producer members, and three sub-regions. It is a narrow band along the coast, and only reached inland about 5-7 miles.
Mike Carpenter is also the wine director at Table Culture Provisions, a restaurant in Petaluma, where they serve this Alma Fria Chard. It is a neighborhood restaurant in downtown Petaluma that, "…walks the line between comfort food and haute cuisine.
Another wine is a 2017 Friulano from the Friuli region (north-east) in Italy. It is a white wine with well-developed aromatics that are not typical of young wines that have not had the opportunity to mature in the bottle.
Next is a 2021 Gros Ventre Pinot Noir, called "First Born" which is the best barrels put together from multiple vineyards. (Gros Ventre means "Big Belly" in French.) Dan Berger says this is worth aging in the cellar for six to eight years.