Podcast: Play in new window | Download (Duration: 26:21 — 12.2MB) | Embed
Subscribe: Apple Podcasts | Google Podcasts | Stitcher | RSS | More
Jeff Gaffner, winemaker for Black Kite Cellars, is back on California Wine Country with Steve Jaxon and Dan Berger, after a three-year absence from the show. (Here is the last show he appeared on, recorded in March of 2017.) Barry Herbst from our sponsor Bottle Barn is not in this week.
Right off the bat, they taste a 10-year-old Black Kite Semillon, as Jeff tells the story of Black Kite Cellars. The owners opened Black Kite Cellars in 2003 and Jeff Gaffner came on in 2004. His first vintage was 2005. They have different estate vineyard blocks and early on, he decided to focus Black Kite's production on vineyard-specific wines. They produce 80% Pinot Noir and 20% Chardonnay. Their grapes used to all come from their own properties but now they source some fruit from a few favorite vineyards in other regions of California.
Saxon Brown is Jeff Gaffner's personal brand which he calls his R&D brand. He started it in 1997 and named it after his favorite female literary character, from Jack London's Valley of the Moon. With his own brand he can take winemaking risks and experiment with ideas that he wouldn't try with his clients' production. The Semillon they are tasting is a Saxon Brown wine. He calls it his "I told you so wine." To make a point, he decided to keep about 20 cases back, to be aged. Now, it has completely different complexity than it had before, after 10 years. Jeff Gaffner tells about how Semillon has a low pH which helps it age well.
There's not much Semillon in California, there was back in the '40s and '50s when people used it in blends, says Dan. Next they taste a 2017 Black Kite Chardonnay that is just being released now. "Oh man!" says Steve. It's from Sonoma Coast, Gap's Crown vineyard. This is a great example of what Jeff does, selecting specific vineyards with unique flavors then making a unique vineyard-specific wine from that. Later Dan says this needs at least two years in the bottle.
Steve sums it up, "As a Chardonnay freak, I say Two Thumbs Up Sir!"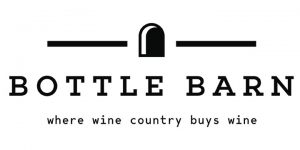 The name of Black Kite Cellars comes from the Black-Shouldered Kite, a bird of prey seen in northern California. They also are called Angel Hawks. They're one of the few birds of prey that can hover as they hunt.
They taste Redwood's Edge Pinot Noir from Anderson Valley. It's a cold region and north facing so really cold. The flavors come out slowly. It is very young so it should be decanted, or opened today and enjoyed tomorrow, or cellared for ten years. It tastes young and if you swirl it for two hours you can follow its evolution. Jeff Gaffner says this is his favorite Pinot Noir of 2017.
The next wine is Kite's Rest, which is Dan's favorite of Jeff's current releases. This is a blend that includes Redwood's Edge but also a couple of others. It's also a 2017. It has fruit from the two other blocks, the Stony Terrace and River Turn.
Dan Berger says that Black Kite may be under the radar and hard to find, up in the Anderson Valley, but they have a tasting room at Grand Cru in Windsor.  "It's like bragging about your kids, it's not that hard," says Jeff.