Podcast: Play in new window | Download (Duration: 34:17 — 15.8MB) | Embed
Subscribe: Apple Podcasts | Google Podcasts | Stitcher | RSS | More
Again this week during Covid-19 confinement, the California Wine Country podcast continues our series on women in the wine business, since we do not have a new show, due to special Coronavirus coverage. This podcast replay episode with Carol Shelton was originally recorded and aired on Feb. 6, 2019. 
---
Carol Shelton, winemaker of her very own Carol Shelton Wines is back on California Wine Country with Steve Jaxon and Dan Berger, after a 14 month absence. Carol Shelton is known as the Queen of Zinfandel. Dan tells about her great success with finding its character without having to be very high in percentage of alcohol. She also makes Petit Syrah and a white wine from Rhone grapes called Coquille Blanc (French for "White Scallop Shell"). Carol Shelton is very well known locally but doesn't have national distribution for her relatively small output.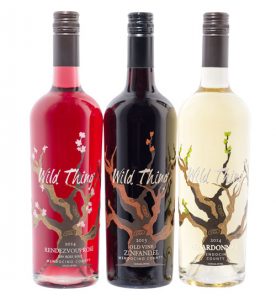 She has made a brand called "Wild Thing" and another called Monga, which is Zinfandel from Cucamonga, where there are some of the oldest Zin vines in America. (The Jack Benny Show used to feature a call of local railway stations that ended in "CUC-a-MON-ga!" which used to get a laugh on the radio in the mid 20th century.) The Italian Wine Company used to own 2000 acres of grapes east of Los Angeles.  Her 2017 Rosé was on the cover of Wine Spectator, so was Jon Bon Jovi, who also makes Rosé.
She has been in the wine business for 42 years. She was one of the first ten women to go to UC Davis in Enology. She worked for various wineries in California and Australia. Later she worked at Buena Vista for André Tchelistcheff and for Windsor. She credits him with lifting up the California production to meet and exceed the European standards.
She moved to California with her family as a teen in the early 1970s. The family would go looking for wine in Santa Cruz and Livermore. Her parents encouraged her to take food science classes instead of poetry. She found wine to be, "the most creative science and the most scientific art." Dan Berger gives Carol credit for making gold medal winning wines with grapes that nobody cared about, like Carignane. Her favorite wine is her Coquille Blanc. It's a blend of Grenache Blanc, Roussanne, Viognier and Marsanne.
It's all barrel fermented. All the grapes come from Paso Robles. Among white wines, this wine is complex. "It wants to be a Chardonnay and wants to go beyond." Wine Spectator just gave it 93 points and it has won a couple of double golds already. Dan thinks it is the best white wine she has made to date. Some of her wines are now coming from mature vines. Dan says it is extremely complex and imagines it after another two years in the bottle. Carol says the 2008 is phenomenal. The Grenache Blanc tives it a steely background and the Roussanne gives it flesh on the bones, honey, peach, almonds. Dan says the Viognier adds tropical fruit.
Wild Thing is named for the Zinfandel. She likes to experiment with yeast strains. Once she experimented with wild yeast. Dan explains that the grapes grow with a little natural yeast on them. Being organically grown grapes really helps. Pesticides target fungi like mildew and mold, and would harm the yeast.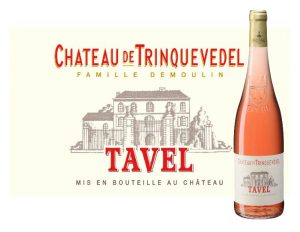 She started making Rosé in 2002, "before it was popular." This 2018 Rosé is 60% Carignone, 30% Zin and 20% Petit Syrah. Dan says it has strong bright strawberry flavors, table strawberries and wild strawberries. Nice snd tangy, says Carol. Dan says in 6 to 8 more months the fruit flavors will be even more apparent.
Carol says they picked it very green. Normally they pick at 241/2 to 26 or 26 brix (sugar content). This was picked at 21½ brix so it's very much less ripe. Instead of pressing juice quickly, which can make it too pale, they kept the skins in for two days. Dan says it tastes lighter. Rosé made in this manner is darker. Carol says it is modelled after a Tavel, a southern Rhone style, such as Chateau Trinquevedel Tavel Rosé, which is usually this dark. They usually have Carignane and Mourvedre.
DAN BERGER:  "A lot of what we do in Sonoma County is under the radar. There is a lot of exposition about wines from around the world that gain recognition because they're expensive or because they have fancy packaging or they have huge public relations behind them. Carol and many many California wineries, in particular in Sonoma County, are doing exemplary work. And very very few of them get the full recognition.

One example is Zinfandel. Zinfandel is our grape. This is a California grape. It's maybe found elsewhere. I know of one vineyard in Washington that's very good, and one in Oregon… but we do Zin. When you taste Zinfandel, across the board they are all different. Carol is a purist. She wants these wines to reflect what the vineyards she's buying them from do best."
They taste 2015 Wild Thing Zin, from Mendocino, not the seaside town but north of Ukiah on the west side of the 101, 62-year-old vineyards. They are organically grown. She leaves it on the skins for a full month before it's pressed off.
Their last wine is the 2015 Karma Reserve Zinfandel. Dan says that if people say you can't age a Zinfandel, this is the wine to show you can. It is a Claret style, because of the aging in French oak, the combination of fruit and secondary flavors, provide great opportunities for aging. It's only about 60% Zin, with 15% Petit Syrah and 10% Cabernet, some Carignane, some Alicante and even some Viognier. She just wanted to make the best blend she could.