Podcast: Play in new window | Download (Duration: 28:42 — 13.1MB) | Embed
Subscribe: Apple Podcasts | Google Podcasts | Stitcher | RSS | More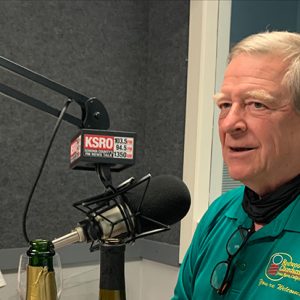 Clark Smith is back on California Wine Country with Steve Jaxon and Dan Berger. His personal professional website is Who is Clark Smith dot com and his winery website is Winesmith Wines dot com.
Clark Smith was on CWC the last time on this episode from Sept. 11, 2019, with some wines that he made from exotic and rare grape varieties.
The previous time Clark Smith was on CWC was this episode from March 15, 2017.
First, as usual, we open a bottle from Dan Berger's extensive personal cellar. This Sauvignon Blanc from New Zealand is green. It's very flavorful even after 11 years in the cellar, where it was lost. He did not deliberately age this wine for so long. Dan "Lay It Down" Berger agrees with Clark Smith that there is no point in cellaring it since it tastes the same as it did eleven years ago. Clark explains how the screw cap had a lot to do with its preservation. "Screw caps are really really good for aging."
The Winesmith website has dropdown menus for Forgeries and Oddities. By Forgeries, he means, wines that he makes here, but in a European Style, to imitate them as much as possible with local origin. He does a Cabernet Franc that's a St. Emillion style, he does a St. Laurent that's like an Austrian wine.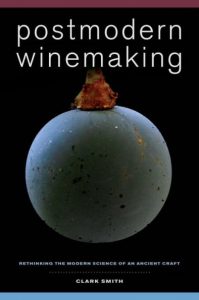 He also makes sulfite-free wines, Norton which is a native American grape, and other oddities. Winesmith is an experimental winery. He also has about 120 wineries that he coaches as a consultant. He wrote Postmodern Winemaking and teaches through those principles.
Dan Berger says there is nothing expected about his wines, it's always unexpected. They are distinctive. That is the most important issue, distinctiveness is what you see and imagine and feel about a wine.
They will open a sparkling wine made from a variety that nobody would normally use for a sparkling.
Clark explains that this is one of three wines from the Slow Wine Guides. Their principles are making wine from "living soil" and sustainably, "…as opposed to the natural wine movement which we both hate." He goes on to explain that in a sense, all wine is natural wine.