Podcast: Play in new window | Download (Duration: 38:58 — 18.0MB) | Embed
Subscribe: Apple Podcasts | Google Podcasts | RSS | More
Barry Herbst from Bottle Barn joins Steve Jaxon today on California Wine Country. Dan Berger is away this week. Jason Schneider, spirits manager at Bottle Barn, is also in. Our guests are Michelle Rahm and Annie Barber from Coffey Strong and also Guy Davis from Davis Family Vineyards.
Coffey Strong is an organization of people in Coffey Park, in Sonoma County, dedicated to helping others to recover from this year's fires. To raise money for public projects, they have bottled a special red wine called the Barn Raiser. Guy Davis from Davis Family Wines is in. He make the red blend, 75% Zin, 15% Merlot and 10% Petit Verdot. They have sold over 100 cases. After they finish this run they will bottle another one early next year.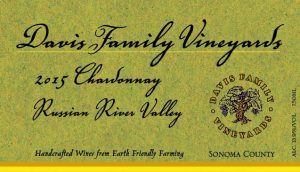 Guy Davis tells about Davis Family Wines. Their family lives on their vineyard property and he and his two sons do everything "from vine to bottle." He is proud of that and even prouder that some of their work can benefit others.
They are located on Front Street in Healdsburg, in front of the Russian River, as you cross the Memorial Bridge coming into town. They have a bocce court with a view of the river and a big organic garden.
The 2017 Red blend Barn Raiser is available at Bottle Barn. It sells for $14.99. The intent was really to be a community wine to benefit the community and they did it with help from a lot of local friends including Guy Fieri who contributed some high-elevation Zinfandel grapes at cost. Its tag line is "A community wine supported by the wine community.
They also taste a Chardonnay that Barry Herbst says has been the number one seller from Harvest Fair. It won best of class for the under-$20 category, selling for $10.
Davis Family Wines makes about a dozen wines. They grow 4 varieties on their property. They make about 6000 cases total. Guy Davis worked in a French restaurant while a college student, which is where he learned about food and wine. His original degree was in economics. He started a small company that sold wine from small producers to direct to consumers. Then he took courses in viticulture and enology at UC Davis.
Asked what spirits are hot at Bottle Barn this season, Jason says that bourbon is hot and so are spirits from local distillers like Redwood Empire, Lost Republic and Sonoma Distilling.