Podcast: Play in new window | Download (Duration: 37:21 — 34.3MB) | Embed
Subscribe: Apple Podcasts | Google Podcasts | Stitcher | RSS | More
Carol Shelton is back on California Wine Country with Steve Jaxon and Dan Berger. She is a legendary winemaker and is known as the Queen of Zinfandel. Carol Shelton was last on California Wine Country  back in February of 2019, and before that, in December of 2017.
Carol is coming up on her 44th harvest. She was one of the first dozen women to graduate in Fermentation Science at UC Davis, in 1978. That was the degree they gave before they formed the Enology degrees.  She went to Australia and worked for Peter Lehmann. He was a famous character and a charming guy. She travelled around Australia and New Zealand, then worked for United Vintners in Madera, and then came to Buena Vista winery for a year with the great André Tchelistcheff. She says he gave us so many improvements that it helped make California wine as good as wine from anywhere.
"It was a real gift to my learning curve and my career to have worked with him." – Carol Shelton, speaking of André Tchelistcheff
After that, she went to Sonoma Vineyards in 1981 which later became Rodney Strong. She left there in 2000.  In 1990 she became in charge of the Windsor Vineyards brands. They made 25 wines at first and when she left almost 20 years later they were making 50. Dan said her wine was so good it won competitions that he was judging, and because of that they met and became friends.
In the early to mid 80s when Steve Jaxon was off the road from touring with a band, he ended up working with Tom Simoneau at Windsor Vineyards working the phones selling wine on the phone. He lasted there for 2 weeks and still laughs at the story.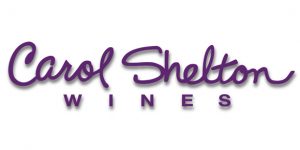 Carol Shelton Wines began when she left in 2000. She didn't like being told what to do by middle managers who didn't give her credit, and she was tired of having others take recognition for her work. On her website, it says, "early in her career, Carol met some of the resistance that women were encountering." She learned how to stand up for herself. Dan tells how Carol's insight starts with the varietal. In the 80s he noticed that the varietals smelled and tasted like they should. For example, the Semillon, which they don't make any more, but it was an example of how she gets the grape's expression with skill.
This is barrel fermented and she uses six different yeast strains. That makes a big difference. Her old professor swore that the yeast didn't make any difference. So she did a big experiment when she was at Rodney Strong, with rows of barrels with different yeast strains. Then she showed the professor that they all had different flavors, when compared. He still couldn't believe it made a difference but her results over many years prove that she is right. Dan says yeast strains are an esoteric subject, fascinating and requiring real understanding.
They taste a 2018 Chardonnay, all barrel fermented, with neutral French oak, so it's not the heavy old style buttery oaky type. When Steve started drinking Chardonnay, the buttery style was prevalent. Now fashions are shifting. Dan says this needs 6 months in the bottle to develop, so it should be decanted for an hour or two, and don't serve it too cold. Carol says it has a few percent of Viognier and Marsanne mixed in.
Mostly it's available at the winery. No buyers even want to taste Chardonnay because it is so ubiquitous. It's getting better across the board, says Dan, but it's a saturated market now. The "naked" Chards with no oak are boring to her. This one has body and texture but doesn't overwhelm you or your food. The winery is located on Coffey Lane in a business park. So they are not equipped to have opening hours at all, during Coronavirus precautions. The way to get the wine is at the website.
They taste the Coquille Blanc, which is a tribute to the soil at Paso Robles, an ancient ocean bed rich in calcium from shellfish deposits. It's made from all Rhone varieties.
They drink a Wild Thing Rendez-Vous Rosé which Carol says goes well with her recipe for Ahi Poke, which is here on Carol Shelton's website.