Podcast: Play in new window | Download (Duration: 29:37 — 13.7MB) | Embed
Subscribe: Apple Podcasts | Google Podcasts | Stitcher | RSS | More
Alex Holman, the winemaker at Notre Vue Winery joins Steve Jaxon and Dan Berger on California Wine Country today. This is Alex's first time on the show. Notre Vue means "Our View" in French. The property was once called the Balverne Estate. Notre Vue is their top tier brand that can only be acquired through the estate. Balverne is their 3-tiered brand, more of new world varietals, with wider distribution. Notre Vue is more based on old-world blends. The property has been growing grapes since the 1800s.
Having earned a degree in Chemistry from Fresno State, Alex Holman first worked as an analytical chemist and in a fertilizer-pesticide plant. Then decided he wanted to work in a different place, so he went back to school for Enology. He is a native San Franciscan so that brought him home. He caught the fermentation bug from being a home brewer.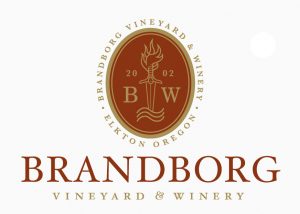 Before we continue with Alex Holman, Dan Berger has brought another "cellar dweller" from his extensive personal wine collection, to taste and discuss. This one is a 2004 Syrah from Brandborg Vineyard & Winery in Elkton, Oregon. Dan says they have the most fun tasting room in southern Oregon. This wine has flavors of black pepper, raspberry and a bit of fresh plum. Dan says their wines are a great value at modest prices. Alex Holman detects some aroma of violets in it too. He likes that as a descriptor for Syrah and for him, that's a sign of a good one, when it's present.
The Notre Vue property consists of 700 acres, 310 are devoted to forever wild open space. The Notre Vue website has a lot of pictures and descriptions of the property and the wildlife that lives there. They have about 220-240 planted acres with 16 varietals. The property is in Windsor, a half mile east of the freeway, up to the top of the hills. The Kinkade fire came through the property. It burned 80 miles of irrigation lines. They did manage to harvest some fruit and the rest of the work this time around has been a struggle. They sell more grapes than they bring into their own winery and contracts have been "difficult" this year. The testing labs were so booked up that it took 6 weeks to get his results on smoke taint tests.

Dan says the soil type is different than most of their neighbors. The property is split between Chalk Hill and Russian River AVAs. The southwestern quadrant is ancient sea bed, more clay soils, higher magnesium. The northern part has the volcanic Chalk Hill soils. Their Bordeaux and Rhône styles are doing well up on the rocky soils, whereas their Pinot and Chard vines are in the lower areas.
Alex Holman says, "A wise man once told me that wine is made from fruit, so that should be your first flavor."
The Chardonnay they are tasting is "nice and dry, and lovely," says Steve Jaxon. Dan Berger says that one thing that is appealing about this tasting is that it is not too cold. Alex says it is important to have sweet and spicy oak. He pays a lot of attention to his coopers, that they are not overbearing.
Notre Vue has a lot of open space and lakeside pavillions where they have tastings. Block 23 has a beautiful view of the valley. It is a great place to watch the planes when they do air shows. They are open daily by appointment only 10:30 to 4:00. They can also host special events for small groups of 8-10 and up to 40 people. Bob and Renée Stein have owned the property since 1992.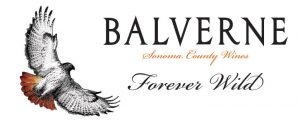 They have two labels. Ten years ago, the property was called Windsor Oaks and before that it was Balverne. When they transformed from Windsor Oaks, Balverne became the three-tier brand with national distribution. Notre Vue is their special lots, only available on the estate. Bottle Barn would have Balverne rather than Notre Vue. He explains how the different labels are derived from different clones.
They are also tasting a Rosé. Dan says these is a lot like Rhône wines, blends of Grenache, Syrah and Mourvedre. Dan says so much Sonoma County Rosé is made from Pinot Noir, which they have a lot of. This "GSM" Rosé has a spice character that Dan thinks comes from the Syrah. He tastes raspberry jam and some white wine tannin. It is a dry wine, with a richness in the mid-palette that's offset by the white wine tannin. Gorgeous wine!" He thinks the balance between acid and alcohol is ideal (12.7%, which is low). Alex says this brings out more of the fruit nuances. Dan says this could go with meat or fish, and could be shared at a table where one diner has meat and the other fish.
He also made a sparkling Rosé, "a sparkling sister to this wine." They all have different proportions of the three grapes. They will launch their holiday releases on November 14 .
Next they taste the Pinot Noir. Alex tells how when they lost their inventory, they had to relaunch their brand. They had to readjust their business model when they had no product to ship. Dan says this wine is very young and needs another 8-10 months in bottle. It's like a barrel sample. All of his 2019 Bordeaux are still in barrel. This 2017 Cab, at 14.3% alcohol, which is low, has not been aged very long in barrels, only about 18 months. You smell mostly the fruit and this one is very young and vivacious.
They have made the Notre Vue property available to neighbors who need a place to go to for bicycle access and hiking, provided that one is a member of a local gym. They are in the northeast corner of Windsor. Finally, the Syrah, according to Dan Berger, is fabulous. It's like a California Chateau Neuf du Pape, with 51% Grenache, 29% Mourvedre and 20% Syrah.
Alex Holman points out that he uses native fermentation and does not add yeast. He is a chemist and closely in tune with the fermentation product.