Podcast: Play in new window | Download (Duration: 37:31 — 17.3MB) | Embed
Subscribe: Apple Podcasts | Google Podcasts | Stitcher | RSS | More
Fred Cline from Cline Cellars and Jacuzzi Wines is our guest today on California Wine Country with Steve Jaxon and Dan Berger.
They started out in Contra Costa County in Oakley, now they are in Sonoma County. Jacuzzi was opened in 2007. The two wineries are across the street from each other on Arnold Drive (Hwy 121) in Sonoma Co.
Fred Cline did go to UC Davis to study winemaking but he has been making wine since he was a child, with his grandfather Valeriano Jacuzzi. He made wines by open-top fermenter and hand press, then just kept it in barrels. It wasn't great wine by today's standards, it was sweet, and they drank it at home.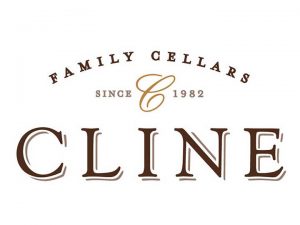 Dan Berger tells about their location in southern Sonoma County. When they acquired the property and founded the vineyard and winery, they were one of the first to plant a vineyard in that part of the county. Fred Cline says that Gloria Ferrer had planted some grapes there but they were next. Dan tells that it was farmland and there is a small airport. Now there are roughly ten wineries out in that area.
First they taste the Cline Chardonnay. It is fresh and very complex, considering the reasonable price. Dan says that you don't want to age this more than three years. Fred says they didn't start with Chardonnay but they have been making it for about 8 years. They make different kinds, this one was done in stainless steel which keeps it dry. They also make one under the Jacuzzi label, called Giuseppina after his grandmother. It is a little bit oakier. Both are from Sonoma Coast. Dan says that this particular Chardonnay has a very refined oak characteristic and the winemaker took it out of the oak before it got its hazelnut flavor. This is a wine to put away for three years. Steve says the finish is great, and lingers. Dan says it has great acidity but doesn't show up as acid.
Then they will taste the 2017, called Skunk Works. The term is used in computer industry for an off-budget project. (It is also the name of the research experiments for nuclear bombs and it was also the informal name of the project that developed stealth aircraft.) It has some Crème Brulée and vanilla spice in the nose. It will be released about this time next year.
Dan asked how they came to do this project and Fred Cline says it's part of their habit of trying new things. It is from Sonoma Coast. One of their two winemakers is from New Zealand and he wants to make different styled wines. Dan explains that in New Zealand over the last 3 or 4 years, this particular style of Chardonnay has been very popular. It "pushes the envelope" and gives the winemaker a lot of area to play. It's like red wine, but with white grapes.
Next they taste a Rosé made with Zinfandel and a little bit of Primitivo. Dan explains that Primitivo is not, as is often thought, simply the European ancestor of Zinfandel, although it is about a 90% match. The Cline Rosé of Zinfandel is a delicate white wine. The aftertaste sticks with you. Steve says it tastes of roses. Dan picks up a trace of watermelon. It's a 2017, brand new.
Fred Cline is glad to have his wine club subscribers who appreciate their experimental production. They also make olive oil, very good olive oil.
They are are in Southern Sonoma Valley, Hwy 121, near Sonoma Raceway. They used to have free tastings, but there were abuses, so they had to put a price on it to keep it under control. Dan acknowledges that it can be a problem. He noticed it also happened in upstate New York when the wineries started opened tasting rooms there.
Now they will try three other wines. First, Sonoma Coast Pinot Noir, from Petaluma Gap. A little rustic, earthy character, black cherries, a trace of plum then wonderful fruit in the mid-palette. Dan wouldn't age it much but would decant it for about 2 hours. For less than $20 a bottle it's "ridiculous" says Dan.
They do events at Cline Cellars, they have done Jazz in July for 28 years and it is well-attended, 800-1200 people, traditional jazz.
Next they taste a Red blend also called Cashmere, Black Magic, which is dark red from Alicante Bouchet grapes. Dan says it's a real crowd pleaser, tasty to drink now because of the flavors in all the different varieties. The next wine is their Mourvedre, then a Carignane. Dan says it's another pizza joint wine, pleasing and tasty with mid-palette fruit, but with tannins enough to stand up to a steak. Finally, they taste a 2016 Syrah, made from grapes they grow in a cool area.