Podcast: Play in new window | Download (Duration: 34:35 — 16.0MB) | Embed
Subscribe: Apple Podcasts | Google Podcasts | Stitcher | RSS | More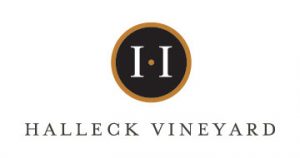 Our guest today is Ross Halleck from Halleck Vineyard, who tells his story to Steve Jaxon and Dan Berger. Steve asks Ross to describe the journey that he and his wife Jennifer have had in the wine world. They planted the vineyard in 1992 and 1993. They were the first vineyard in west Sebastopol. They ordered the root stock out of the yellow pages, and their first vintage won best Pinot Noir in the US. Greg La Follette was their mentor and winemaker at the beginning. Greg La Follette has been on CWC a few times before, the last one was here, in November 2018.) The label at the time was "Tandem Vineyard." Now Rick Davis is their current winemaker. Ross says, "he's a savant."
Dan Berger and Ross Halleck have been friends for several years. They have one acre. Yet at that time, Sebastopol hills was not recognized for its Pinot Noir. It was really a residential neighborhood. There are no 15 acre plots. Everything they make is world class. Sauvignon Blanc, Pinot Noir, Gewürtstraminer,
Ross tells about how he met the musician Josh Groban who found his wine and was impressed enough to reach out to Ross. He was interested in making wine. He is busy with concert tours, a book, Broadway, recording, etc. They are a small family winery and the idea of making a celebrity wine was not their idea. But Josh was not interested in that. He said he'd like to make wine to benefit his charity, The Find Your Light Foundation. They fund public school arts programs in the US. They have been doing the project for over 2 years and have raised over a quarter of a million dollars for arts education.
They are tasting a Halleck Vineyard White Zinfandel. Ross explains what that is, compared to a Rosé. White Zin was popular for a while. This will be called "Not Your Mother's" White Zinfandel.
To make Rosé, usually they bleed off "saigner" some of the a red wine. so there is more skin contact with the remaining juice, then they add white wine to that and call it a Rosé. Typically these are high in alcohol. Dan says this has lower alcohol, about 13%, therefore more delicate in the mouth.
About 80% of his wine sells to his wine club, the rest to top restaurants in New York, Chicago and San Francisco. His wine club wanted him to make Rosé. He tasted some local ones and was not very happy and if he couldn't sell them he'd have to drink them. So he decided to make one that he would like. He calls it a flight of fancy. Dan Berger says it's like raspberry juice with no sugar.
Sutter Home made a nice dry Zinfandel in 1983. One vintage came out sweet and Dan thought it would not sell but instead it was a hit. Dan says this is a much finer product, it's a serious Rosé. The color is dark but it is more like a dry white wine with color. They only have about 130 cases. They will be making it again next year.
They also do a Sauvignon Blanc that Dan Berger loves. He says there's nothing about SV that calls to mind any other variety; it is unique. If you try to play with the grape to make it more rich and oily, you lose that green tea or green pepper component that is an important part of that variety. This is a unique vision of a winemaker. Dan calls it a great "concept wine." Ross says it won #1 SV in the USA in the Sunset magazine competition.
According to Dan, California is moving away from Sauvignon Blanc characteristics to become more tropical and more friendly in the aroma and taste, with maybe a trace of sugar and more alcohol. Yet this one is a classic Sancerre style, brisk, sea air, flinty, and minerally.
All of their grapes come from small vineyards in Sebastopol. The immediate accolades that they got gave them "begging rights" to ask to get grapes from his neighbors.
With Gewürtztraminer, if it sits on the vine too long, the skins turn pinkish, meaning high tannins. If you harvest late, the white wine will be bitter. Some wineries leave residual sugar to cover the bitterness but that's not authentic. You have to harvest at just the right time.
Ross Halleck was introduced to this wine in Kenya, where there are many Indian restaurants and he discovered Indian food there. Gewürtztraminer goes very well with Indian. Gewürtz means "spice" in German and this wine enhances and elevates the flavors in Indian curries. Dan says that it has more aromatics than any other grape, even Riesling.
You can book a tasting or a stay at Halleck Vineyard on Burnside Road online, at the Halleck Vineyard website.
The next wine to be tasted in a Pinot Noir, where it all began for Ross. They make eight different ones, including the Josh Groban charity bottling. They have a range of Pinot Noirs that come from 3 different AVAs. Their own Sonoma Coast, a Russian River Valley and now they started making one from Sonoma Mountain.
Dan says that these wines are a bargain, at $60 – $80 a bottle, compared to good quality Burgundy from France, which can be impossible to get. They are available "online and at our house," says Ross.
Dan says the 2013 Pinot Noir if fabulous and where Sebastopol shows its best. "This is where good quality Burgundy starts."
"If the world understood what western Sonoma County is doing with Pinot Noir, it would sit up and take notice a lot more," says Dan Berger. We know it around here, but not around the country. Ross says that the sommeliers in the top restaurants where their wines are served are "looking west."