Podcast: Play in new window | Download (Duration: 34:14 — 15.8MB) | Embed
Subscribe: Apple Podcasts | Android | Google Podcasts | Stitcher | RSS | More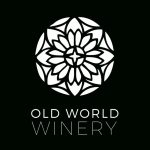 Darek Trowbridge from Old World Winery discusses natural wine on today's California Wine Country with Steve Jaxon and Dan Berger. Today's show was recorded live in downtown Santa Rosa, in front of the Bollywood Restaurant.
Darek Trowbridge is the owner of Old World Winery which produces natural wine, which they will describe on the show. Dan introduces the subject of natural wine. There are some people in the wine producing business who are seeking the old traditional methods. But Dan says nobody has defined Natural Wine. There could be 30 different kinds of it, each one different. Dan says it's a wide open discussion and Darek can help define it because he's doing it.
Darek mentions the book "Natural Wine" by Isabelle Legeron. She is French and lives in London. She holds the title MW, for Master of Wine. He says people have been making wine for 8000 years so there must be a simple low-tech way.
Dan explains in layman's terms that for a long time, thousands of years, winemakers have used sulphur dioxide. The natural wine movement is divided on it. It is absolutely legal and has no negative effects in a bottle of wine, on the human body, except to people who are drinking vinegar at the same time as drinking wine.
Dan asks, now many additives are permitted in wine? Darek says it's about 75. Dan says the quality of the wine is a crucial element in its enjoyment. If the wine is not good, there is no point in making it. Dan again says the problem is that there is no definition that people can agree too.
Darek says the preference for natural wine is similar to organic food, some people may choose to eat organically. People tried organic wine, which Darek explains is different than natural wine. Dan says that some organic wines simply don't last in the bottle at all.
First, they taste some wines from Darek's vineyard, planted in 1890 by his grandfather. This is a 2013 wine. Dan says you don't think about the varietal, it's just good. These wines are silky and soft. Dan says you don't have to age it very long. It's simple wine and just tastes good. Luminous. Steve reads the label, Early Burgundy, Russian River Valley.
After the break they taste a sparkling red, an old method called "col fondo" and he knew someone who taught him the process. First you barrel age a base wine, then the next year, you add fresh juice which will then ferment to make a sparkling wine. The sparkling is natural in the bottle. They leave it capped, and the little bit of sediment keeps it rich. Dan says this is where wine took its beginnings. Every single bottle is its own fermentation tank, so theoretically, every single bottle could be different. Dan says this is one of the adventures of wine tasting.  It is slightly effervescent, or pearly, or as Darek says the Italian term, frizzante.
Dan says this wine's lower acidity helps, especially at secondary fermentation; if you have too much acidity, you have to add some sugar to balance it, and with that you risk re-fermentation. The winemaker knows he has just enough sugar. Dan says it would be more expensive if they are paying "the bubble tax." Dan says fruit flies always go to the best wine and Dan had a fly in his wine. Darek says at harvest time in Sonoma County, fruit flies are all over the place.

Steve also talks about Della Toffola USA a new sponsor that is a major producer of high quality winemaking equipment. This family-owned company was founded in the 1960s in Italy. The Santa Rosa office is their US branch and they also have offices in Australia, South America, Mexico and many in Europe.
Dan Berger delivers the quote of the day, from Groucho Marx: "Time flies like an arrow. Fruit flies like a banana."
That sparkling red was a 2015 that was in barrels for two years. Now they pour a 2008 that was made with sur lies fermentation. Dan says for 10 years old, its tannins are very soft. As a low alcohol and low tannin red wine, with 10 years in the bottle, it is very smooth. Darek says usually he keeps the skins and some stems in the solution full time, like a tea steeping, and that gives color when the skins are kept in the juices. After 2 weeks, he presses and puts it in barrels two years. But the key is the 8 years in the bottle. He says the French term is "bottle bouquet" and it's something that happens  during bottle aging. Dan says it has reached its perfect point of consumption. 2008 was a tough year and Darek is glad to have this vintage.
Steve mentions that it is harvest time and says that for many years it was either early or late. This years seems right "in the pocket." Darek says 2014 was like that. Last year with the extreme heat it was hard for him to make natural wine but this year has been easier.
Next they taste a late harvest Pinot Noir. Darek explains, you sometimes have to deal with whatever you get. But there were hot winds before harvest and the grapes were like raisins. The sugar said 34 degrees Brix. So he took it and made it like a Ruby Port. It's 17% alcohol, kept in neutral oak. Dan and Steve agree, perfect with some Gorgonzola.